WSRFL
She's The One
2023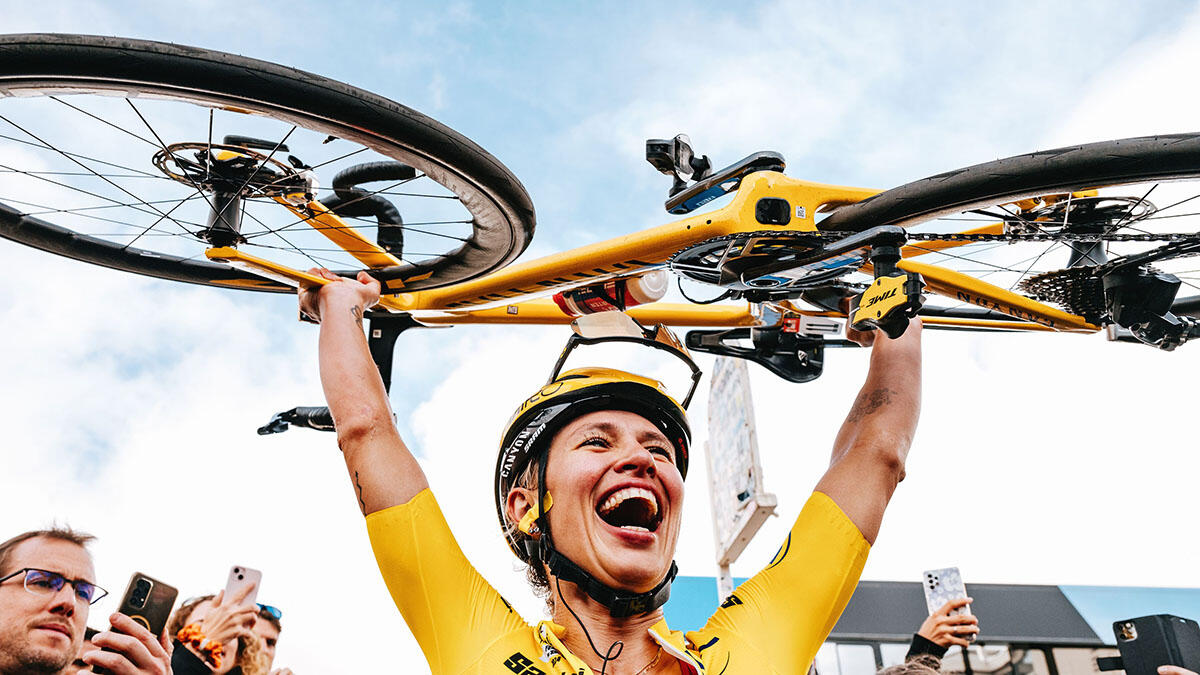 The Women's Single Rider Fantasy League challenges you to choose the rider you think is most likely to win the race but is least likely to be picked by other players from r/Peloton.You score points based on how high your pick finishes and the number of users who choose the same rider.
Jump To: Standings • Races • Rules • More Games
Need an r/Peloton Fantasy ID? Send a message to u/Ser-Seaworth or u/GregLeBlonde on Reddit.
Your ID works for SRFL, WSRFL, and TFTPT. You only need to signup once.
Season Standings
Rules and Scoring
The top 30 finishers of a race earn points scaled by position and the importance of the race.

Scores are calculated by dividing the number of points a rider earned by the percentage of the users who picked them. A bonus is awarded for rare picks.

Entries are open until the posted deadline which is based on each event's scheduled start time. Entries sent after that time may appear to be submitted, but will not count.

To update your entry, simply submit a new one!

Details of how scores are calculated are available here.
Race Results
Stage Races
Tour Down Under
January 15–17, 2023
UAE Tour
February 9–12, 2023
Itzulia Basque Country
May 12–14, 2023
Vuelta a Burgos Feminas
May 18–21, 2023
RideLondon Classique
May 26–28, 2023
Women's Tour
June 6–11, 2023
Tour de Suisse
June 17–20, 2023
Tour of Scandinavia
August 22–27, 2023
Simac Ladies Tour
September 5–10, 2023
Tour de Romandie Féminin
September 15–17, 2023
Tour of Chongming
October 12–14, 2023
One Day Races
Cadel Evans Road Race
January 28, 2023
Omloop Het Nieuwsblad
February 25, 2023
Ronde van Drenthe
March 11, 2023
Brugge-De Panne
March 23, 2023
Gent–Wevelgem Women
March 26, 2023
Amstel Gold Race
April 16, 2023
La Flèche Wallonne
April 19, 2023
Worlds ITT
August 10, 2023
Worlds Road Race
August 13, 2023
Vårgårda WestSweden TTT
August 19, 2023
Vårgårda WestSweden
August 20, 2023
Classic Lorient
September 2, 2023
Tour of Guangxi
October 17, 2023
Past Seasons
scoring
Women's Single Rider Fantasy League
DETAILS
WSRFL has a simple concept: pick one rider to win a race. The better your rider does, the more points you score. However, there is a twist: points are shared between all the players who choose a rider. So, the more players who pick the same rider, the fewer points you keep!Points are awarded for selected WorldTour and World Championship races. The top 30 finishers in each event earn points according to their position and the race's importance. Players who make rare picks also earn bonus points!Scores for each race are calculated by dividing a rider's base points by the percentage of players who have picked them, but cannot exceed the rider's base score. In games with fewer than 100 players, a rider's base points are instead divided by the number of players who picked them.Riders who are picked by one percent of players or less are 'solo winners'. These players get the full base points and win a bonus. Bonuses are the product of a race's multiplier and the rider's finish position; they cannot exceed the base points. In games with fewer than 100 players, bonuses are instead awarded for unique picks.Race scores are rounded to the nearest tenth of a point. The player with the highest total at the end of the season wins the league. Final standings are based on the results published by firstcycling.com
Scoring Formula

Base Points
| Position | Tour de France | Giro and Vuelta | Monument¹ | Major Stage Race² | Minor Stage Race³ | Major One Day Race⁴ | Minor One Day Race⁵ |
| --- | --- | --- | --- | --- | --- | --- | --- |
| 1 | 600 | 500 | 350 | 280 | 200 | 180 | 120 |
| 2 | 480 | 400 | 280 | 224 | 160 | 144 | 90 |
| 3 | 360 | 300 | 210 | 168 | 120 | 108 | 75 |
| 4 | 300 | 250 | 175 | 140 | 100 | 90 | 68 |
| 5 | 270 | 225 | 158 | 126 | 90 | 81 | 60 |
| 6 | 240 | 200 | 140 | 112 | 80 | 72 | 54 |
| 7 | 216 | 180 | 126 | 101 | 72 | 65 | 48 |
| 8 | 192 | 160 | 112 | 90 | 64 | 58 | 44 |
| 9 | 174 | 145 | 101 | 81 | 58 | 52 | 39 |
| 10 | 156 | 130 | 91 | 73 | 52 | 47 | 36 |
| 11 | 144 | 120 | 84 | 67 | 48 | 43 | 33 |
| 12 | 132 | 110 | 78 | 62 | 44 | 40 | 30 |
| 13 | 120 | 100 | 70 | 56 | 40 | 36 | 27 |
| 14 | 108 | 90 | 62 | 50 | 36 | 32 | 25 |
| 15 | 96 | 80 | 56 | 45 | 32 | 29 | 23 |
| 16 | 90 | 75 | 52 | 42 | 30 | 27 | 21 |
| 17 | 84 | 70 | 48 | 39 | 28 | 25 | 19 |
| 18 | 78 | 65 | 45 | 36 | 26 | 23 | 17 |
| 19 | 72 | 60 | 42 | 34 | 24 | 22 | 15 |
| 20 | 66 | 55 | 39 | 31 | 22 | 20 | 13 |
| 21 | 60 | 50 | 35 | 28 | 20 | 18 | 11 |
| 22 | 54 | 45 | 32 | 25 | 18 | 16 | 9 |
| 23 | 48 | 40 | 28 | 22 | 16 | 14 | 8 |
| 24 | 42 | 35 | 25 | 20 | 14 | 13 | 7 |
| 25 | 36 | 30 | 21 | 17 | 12 | 11 | 6 |
| 26 | 30 | 25 | 18 | 14 | 10 | 9 | 5 |
| 27 | 24 | 20 | 14 | 11 | 8 | 7 | 4 |
| 28 | 18 | 15 | 10 | 8 | 6 | 5 | 3 |
| 29 | 12 | 10 | 8 | 6 | 4 | 3 | 2 |
| 30 | 6 | 5 | 4 | 3 | 2 | 2 | 1 |
Bonus Points
| Position | Tour de France | Giro and Vuelta | Monument¹ | Major Stage Race² | Minor Stage Race³ | Major One Day Race⁴ | Minor One Day Race⁵ |
| --- | --- | --- | --- | --- | --- | --- | --- |
| Multiplier | 6x | 5x | 4x | 3x | 2x | 1.5x | 1x |
| 1 | 180 | 150 | 120 | 90 | 60 | 45 | 30 |
| 2 | 174 | 145 | 116 | 87 | 58 | 44 | 29 |
| 3 | 168 | 140 | 112 | 84 | 56 | 42 | 28 |
| 4 | 162 | 135 | 108 | 81 | 54 | 41 | 27 |
| 5 | 156 | 130 | 104 | 78 | 52 | 39 | 26 |
| 6 | 150 | 125 | 100 | 75 | 50 | 38 | 25 |
| 7 | 144 | 120 | 96 | 72 | 48 | 36 | 24 |
| 8 | 138 | 115 | 92 | 69 | 46 | 35 | 23 |
| 9 | 132 | 110 | 88 | 66 | 44 | 33 | 22 |
| 10 | 126 | 105 | 84 | 63 | 42 | 32 | 21 |
| 11 | 120 | 100 | 80 | 60 | 40 | 30 | 20 |
| 12 | 114 | 95 | 76 | 57 | 38 | 29 | 19 |
| 13 | 108 | 90 | 70 | 54 | 36 | 27 | 18 |
| 14 | 102 | 85 | 62 | 50 | 34 | 26 | 17 |
| 15 | 96 | 80 | 56 | 45 | 32 | 24 | 16 |
| 16 | 90 | 75 | 52 | 42 | 30 | 23 | 15 |
| 17 | 84 | 70 | 48 | 39 | 28 | 21 | 14 |
| 18 | 78 | 65 | 45 | 36 | 26 | 20 | 13 |
| 19 | 72 | 60 | 42 | 34 | 24 | 18 | 12 |
| 20 | 66 | 55 | 39 | 31 | 22 | 17 | 11 |
| 21 | 60 | 50 | 35 | 28 | 20 | 15 | 10 |
| 22 | 54 | 45 | 32 | 25 | 18 | 14 | 9 |
| 23 | 48 | 40 | 28 | 22 | 16 | 12 | 8 |
| 24 | 42 | 35 | 25 | 20 | 14 | 11 | 7 |
| 25 | 36 | 30 | 21 | 17 | 12 | 9 | 6 |
| 26 | 30 | 25 | 18 | 14 | 10 | 8 | 5 |
| 27 | 24 | 20 | 14 | 11 | 8 | 6 | 4 |
| 28 | 18 | 15 | 10 | 8 | 6 | 5 | 3 |
| 29 | 12 | 10 | 8 | 6 | 4 | 3 | 2 |
| 30 | 6 | 5 | 4 | 3 | 2 | 2 | 1 |
¹ Includes the Worlds Road Race² Itzulia Basque Country, RideLondon Classique, Simac Ladies Tour, Tour de Romandie Féminin, Tour de Suisse, Tour of Scandinavia, Vuelta a Burgos Feminas, Women's Tour³ Tour Down Under, Tour of Chongming, UAE Tour⁴ Amstel Gold Race, Brugge-De Panne, Classic Lorient, Gent–Wevelgem Women, La Flèche Wallonne, Omloop Het Nieuwsblad, Ronde van Drenthe, Strade Bianche, Trofeo Alfredo Binda, Vårgårda WestSweden, World Championship ITT⁵ Cadel Evans Road Race, Tour of Guangxi, Vårgårda WestSweden TTT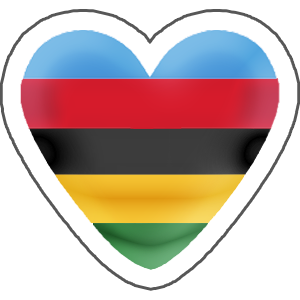 Overall
Women's Single Rider Fantasy League 2023
Standings
Awarded to the player who scores
the most points during the season
Last updated on September 17, 2023 for the Tour de Romandie Féminin
| Rank | ↓↑ | User | Base Points | Bonus Points | Total Score | Latest Score |
| --- | --- | --- | --- | --- | --- | --- |
| 1 | ― | DorHarris | 1500.3 | 577 | 2077.3 | ― |
| 2 | ― | nahgoe16 | 1184.6 | 773 | 1957.6 | 173 |
| 3 | ― | KhaledHisham_22 | 1245.1 | 358 | 1603.1 | ― |
| 4 | ↑ 1 | mcrorigan | 1055.7 | 403 | 1458.7 | 127 |
| 5 | ↑ 6 | fewfiet | 1339 | 96 | 1435 | 370 |
| 6 | ↓ 2 | iamczecksy | 1218.2 | 124 | 1342.2 | ― |
| 7 | ― | Positive_Ad2228 | 1021.1 | 263 | 1284.1 | 112 |
| 8 | ↑ 1 | ZBGT | 999 | 228 | 1227 | 136 |
| 9 | ↑ 1 | Judas_Bishop | 866.7 | 359 | 1225.7 | 159 |
| 10 | ↓ 4 | MacJokic | 905.8 | 281 | 1186.8 | ― |
| 11 | ↓ 3 | BWallis17 | 896.6 | 225 | 1121.6 | 15 |
| 12 | ↑ 2 | AwakenTheBacon_ | 858.4 | 175 | 1033.4 | 40.5 |
| 13 | ― | CudoLanda | 743.7 | 282 | 1025.7 | 15 |
| 14 | ↓ 2 | vrobrolf | 876.6 | 141 | 1017.6 | 0 |
| 15 | ↑ 2 | epi_counts | 688.9 | 226 | 914.9 | 72 |
| 16 | ↓ 1 | yellow52 | 689 | 220 | 909 | ― |
| 17 | ↓ 1 | burden321 | 825.2 | 80 | 905.2 | ― |
| 18 | ― | Mjkittens | 774.5 | 78 | 852.5 | 15 |
| 19 | ― | VeggieLegs21 | 578.1 | 243 | 821.1 | ― |
| 20 | ― | YourBeneluxOverlords | 793 | 28 | 821 | ― |
| 21 | ↑ 1 | RaylanGivens8 | 744 | 64 | 808 | 40.5 |
| 22 | ↓ 1 | Zeckesan | 632.3 | 159 | 791.3 | ― |
| 23 | ↑ 4 | Seabhac7 | 635.9 | 133 | 768.9 | 112 |
| 24 | ↑ 7 | vbarrielle | 553.1 | 195 | 748.1 | 221 |
| 25 | ↓ 2 | MrR2D | 568.6 | 145 | 713.6 | ― |
| 26 | ↓ 2 | the_ginger27 | 467.5 | 220 | 687.5 | ― |
| 27 | ↓ 2 | andytheciderman | 554.7 | 112 | 666.7 | ― |
| 28 | ↓ 2 | hossman3000 | 499.5 | 166 | 665.5 | ― |
| 29 | ↓ 1 | aidikay | 587.4 | 62 | 649.4 | ― |
| 30 | ↓ 1 | Thomas1VL | 583.1 | 0 | 583.1 | ― |
| 31 | ↓ 1 | Mattxps | 528.3 | 18 | 546.3 | ― |
| 32 | ― | Salty-Level | 448.5 | 0 | 448.5 | 0 |
| 33 | ― | Joder-tio | 383.1 | 47 | 430.1 | 12 |
| 34 | ― | HalfRust | 330 | 88 | 418 | ― |
| 35 | ― | SoniMax | 323.5 | 92 | 415.5 | ― |
| 36 | ― | edlll91 | 316.1 | 70 | 386.1 | ― |
| 37 | ― | rjbman | 292.2 | 51 | 343.2 | ― |
| 38 | ↑ 7 | Lxnnox | 193 | 138 | 331 | 204 |
| 39 | ↓ 1 | Divergee5 | 319.5 | 0 | 319.5 | ― |
| 40 | ↓ 1 | baat | 280 | 0 | 280 | ― |
| 41 | ↓ 1 | arne-b | 255.2 | 0 | 255.2 | ― |
| 42 | ↓ 1 | Robbenklopper | 112.5 | 78 | 190.5 | ― |
| 43 | ↓ 1 | Schnix | 154.2 | 0 | 154.2 | ― |
| 44 | ↓ 1 | Miserable_Hour | 150.4 | 0 | 150.4 | ― |
| 45 | ↓ 1 | bassmanyoowan | 136.6 | 0 | 136.6 | ― |
| 46 | ― | Checktaschu | 93.5 | 30 | 123.5 | ― |
| 47 | ― | frozahh | 73.8 | 0 | 73.8 | ― |
| 48 | ― | Norskov | 47 | 23 | 70 | ― |
| 49 | ― | xxxsebr0koxx | 60 | 0 | 60 | ― |
| 50 | ― | 2000ber | 28 | 28 | 56 | ― |
| 51 | ― | maurob1 | 54 | 0 | 54 | ― |
| 52 | ― | unicornsandkittens | 48 | 0 | 48 | ― |
| 53 | ― | Stanyer | 33.7 | 0 | 33.7 | ― |
| 54 | ― | ser-seaworth | 30.5 | 0 | 30.5 | ― |
| 55 | ― | TwistedWitch | 9.7 | 0 | 9.7 | ― |
| 56 | ― | BaconEggNCheeses | 4.7 | 0 | 4.7 | ― |
| 57 | ― | bw200 | 0 | 0 | 0 | ― |
| 57 | ― | sh545 | 0 | 0 | 0 | ― |
| 57 | ― | Wateroski | 0 | 0 | 0 | ― |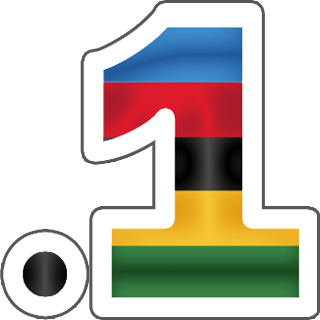 One Day Races
Women's Single Rider Fantasy League 2023
Standings
Awarded to the player who scores
the most points in one day races
during the season
Last updated on September 11, 2023 for the Simac Ladies Tour
| Rank | ↓↑ | User | Latest Score | Total Score |
| --- | --- | --- | --- | --- |
| 1 | ― | DorHarris | ― | 855.1 |
| 2 | ― | nahgoe16 | 20 | 804.3 |
| 3 | ― | CudoLanda | 0 | 742 |
| 4 | ― | KhaledHisham_22 | ― | 722.3 |
| 5 | ― | MacJokic | 1 | 718 |
| 6 | ― | mcrorigan | ― | 716 |
| 7 | ― | burden321 | ― | 640.7 |
| 8 | ― | Mjkittens | ― | 621.8 |
| 9 | ― | ZBGT | 63 | 564.1 |
| 10 | ― | iamczecksy | 10 | 534.9 |
| 11 | ― | andytheciderman | ― | 531.2 |
| 12 | ― | epi_counts | 36 | 528 |
| 13 | ― | YourBeneluxOverlords | ― | 477 |
| 14 | ― | Positive_Ad2228 | 73 | 476.3 |
| 15 | ― | HalfRust | ― | 418 |
| 16 | ― | Seabhac7 | 79 | 417.6 |
| 17 | ― | aidikay | 1 | 393.5 |
| 18 | ― | fewfiet | 13 | 383.7 |
| 19 | ― | VeggieLegs21 | ― | 378.1 |
| 20 | ― | Mattxps | 36 | 366.1 |
| 21 | ― | yellow52 | 0 | 337 |
| 22 | ― | vbarrielle | 0 | 336.5 |
| 23 | ― | hossman3000 | ― | 329.3 |
| 24 | ― | Thomas1VL | ― | 325.8 |
| 25 | ― | AwakenTheBacon_ | 0 | 325 |
| 26 | ― | MrR2D | 10 | 308.8 |
| 27 | ― | Zeckesan | 0 | 302 |
| 28 | ― | vrobrolf | 17 | 299.6 |
| 29 | ― | Judas_Bishop | ― | 285.2 |
| 30 | ― | Salty-Level | ― | 272.2 |
| 31 | ― | Joder-tio | ― | 267.1 |
| 32 | ― | the_ginger27 | ― | 226 |
| 33 | ― | SoniMax | ― | 225.5 |
| 34 | ― | edlll91 | ― | 217.3 |
| 35 | ― | baat | ― | 204.8 |
| 36 | ― | BWallis17 | 0 | 204.1 |
| 37 | ― | RaylanGivens8 | 1 | 202.5 |
| 38 | ― | arne-b | ― | 188.5 |
| 39 | ― | Divergee5 | ― | 148.5 |
| 40 | ― | Robbenklopper | ― | 130.5 |
| 41 | ― | rjbman | ― | 111.4 |
| 42 | ― | Miserable_Hour | ― | 109.7 |
| 43 | ― | bassmanyoowan | ― | 94.6 |
| 44 | ― | Schnix | ― | 93.6 |
| 45 | ― | Checktaschu | ― | 73 |
| 46 | ― | Norskov | ― | 70 |
| 47 | ― | maurob1 | ― | 54 |
| 48 | ― | unicornsandkittens | ― | 48 |
| 49 | ― | Stanyer | ― | 33.7 |
| 50 | ― | ser-seaworth | ― | 19.5 |
| 51 | ― | frozahh | ― | 10.8 |
| 52 | ― | TwistedWitch | ― | 9.7 |
| 53 | ― | BaconEggNCheeses | ― | 4.7 |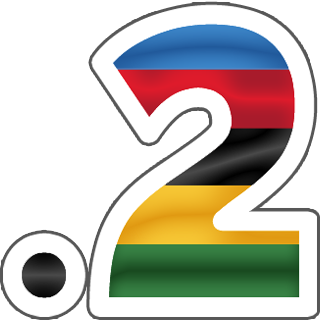 Stage Races
Women's Single Rider Fantasy League 2023
Standings
Awarded to the player who scores
the most points in stage races
during the season
Last updated on September 17, 2023 for the Tour de Romandie Féminin
| Rank | ↓↑ | User | Latest Score | Total Score |
| --- | --- | --- | --- | --- |
| 1 | ― | DorHarris | ― | 1222.2 |
| 2 | ― | nahgoe16 | 173 | 1153.3 |
| 3 | ↑ 6 | fewfiet | 370 | 1051.3 |
| 4 | ↑ 2 | Judas_Bishop | 159 | 940.5 |
| 5 | ↓ 2 | BWallis17 | 15 | 917.5 |
| 6 | ↓ 2 | KhaledHisham_22 | ― | 880.8 |
| 7 | ↑ 1 | Positive_Ad2228 | 112 | 807.8 |
| 8 | ↓ 3 | iamczecksy | ― | 807.3 |
| 9 | ↑ 2 | mcrorigan | 127 | 742.7 |
| 10 | ↓ 3 | vrobrolf | 0 | 718 |
| 11 | ↓ 1 | AwakenTheBacon_ | 40.5 | 708.4 |
| 12 | ↑ 2 | ZBGT | 136 | 662.9 |
| 13 | ― | RaylanGivens8 | 40.5 | 605.5 |
| 14 | ↓ 2 | yellow52 | ― | 572 |
| 15 | ― | Zeckesan | ― | 489.3 |
| 16 | ― | MacJokic | ― | 468.8 |
| 17 | ― | the_ginger27 | ― | 461.5 |
| 18 | ― | VeggieLegs21 | ― | 443 |
| 19 | ↑ 11 | vbarrielle | 221 | 411.6 |
| 20 | ↓ 1 | MrR2D | ― | 404.8 |
| 21 | ↑ 1 | epi_counts | 72 | 386.9 |
| 22 | ↑ 5 | Seabhac7 | 112 | 351.3 |
| 23 | ↓ 3 | YourBeneluxOverlords | ― | 344 |
| 24 | ↓ 3 | hossman3000 | ― | 336.2 |
| 25 | ↑ 13 | Lxnnox | 204 | 331 |
| 26 | ↓ 3 | CudoLanda | 15 | 283.7 |
| 27 | ↓ 3 | burden321 | ― | 264.5 |
| 28 | ↓ 3 | Thomas1VL | ― | 257.3 |
| 29 | ↓ 3 | aidikay | ― | 255.9 |
| 30 | ↓ 2 | rjbman | ― | 231.8 |
| 31 | ↓ 2 | Mjkittens | 15 | 230.7 |
| 32 | ↓ 1 | SoniMax | ― | 190 |
| 33 | ↓ 1 | Mattxps | ― | 180.2 |
| 34 | ↓ 1 | Salty-Level | 0 | 176.3 |
| 35 | ↓ 1 | Divergee5 | ― | 171 |
| 36 | ↓ 1 | edlll91 | ― | 168.8 |
| 37 | ↓ 1 | Joder-tio | 12 | 163 |
| 38 | ↓ 1 | andytheciderman | ― | 135.5 |
| 39 | ― | baat | ― | 75.2 |
| 40 | ― | arne-b | ― | 66.7 |
| 41 | ― | frozahh | ― | 63 |
| 42 | ― | Schnix | ― | 60.6 |
| 43 | ― | Robbenklopper | ― | 60 |
| 43 | ― | xxxsebr0koxx | ― | 60 |
| 45 | ― | 2000ber | ― | 56 |
| 46 | ― | Checktaschu | ― | 50.5 |
| 47 | ― | bassmanyoowan | ― | 42 |
| 48 | ― | Miserable_Hour | ― | 40.7 |
| 49 | ― | ser-seaworth | ― | 11 |
| 50 | ― | bw200 | ― | 0 |
| 50 | ― | HalfRust | ― | 0 |
| 50 | ― | sh545 | ― | 0 |
| 50 | ― | TwistedWitch | ― | 0 |
| 50 | ― | Wateroski | ― | 0 |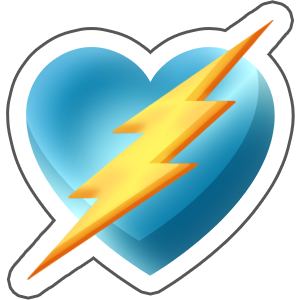 Best Pick
Women's Single Rider Fantasy League 2023
Standings
Awarded to the player who scores
the most points in a single race
More Information
Last updated on September 17, 2023 for the Tour de Romandie Féminin
| Rank | | User | Score | Rider | Race |
| --- | --- | --- | --- | --- | --- |
| 1 | | KhaledHisham_22 | 470 | Demi Vollering | Strade |
| 2 | | BWallis17 | 426 | Juliette Labous | TdF Femmes |
| 3 | | the_ginger27 | 390 | Ashleigh Moolman-Pasio | TdF Femmes |
| 4 | | nahgoe16 | 385 | Riejanne Markus | Vuelta |
| 5 | ✬ | fewfiet | 370 | Demi Vollering | Romandie |
| 5 | | mcrorigan | 370 | Marlen Reusser | Itzulia |
| 7 | | DorHarris | 360 | Uttrup Ludwig Cecilie | TdF Femmes |
| 8 | | Judas_Bishop | 355 | Erica Magnaldi | Giro Donne |
| 9 | | andytheciderman | 322 | Uttrup Ludwig Cecilie | Worlds RR |
| 10 | | MacJokic | 306 | Ricarda Bauernfeind | TdF Femmes |
| 11 | | MrR2D | 255 | Mavi Garcia | Vuelta |
| 12 | | AwakenTheBacon_ | 250 | Annemiek van Vleuten | Vuelta |
| 12 | | iamczecksy | 250 | Annemiek van Vleuten | Vuelta |
| 14 | | Mjkittens | 225 | Chloé Dygert | Worlds ITT |
| 15 | | CudoLanda | 222 | Marlen Reusser | Flanders |
| 16 | | Positive_Ad2228 | 221 | Katarzyna Niewiadoma | Suisse |
| 16 | ✬ | vbarrielle | 221 | Juliette Labous | Romandie |
| 16 | | Zeckesan | 221 | Chloé Dygert | Burgos |
| 19 | | RaylanGivens8 | 218 | Gaia Realini | UAE Tour |
| 20 | ✬ | Lxnnox | 204 | Silvia Persico | Romandie |
| 20 | | Seabhac7 | 204 | Shirin van Anrooij | Flanders |
| 22 | | HalfRust | 189 | Soraya Paladin | Liège |
| 22 | | hossman3000 | 189 | Chiara Consonni | Roubaix |
| 24 | | epi_counts | 188 | Megan Jastrab | Gent |
| 25 | | VeggieLegs21 | 180 | Ella Wyllie | TdF Femmes |
| 26 | | ZBGT | 175 | Shirin van Anrooij | Binda |
| 27 | | yellow52 | 156 | Claire Steels | TdF Femmes |
| 28 | | SoniMax | 150 | Gaia Realini | Giro Donne |
| 29 | | vrobrolf | 147 | Shirin van Anrooij | Simac Tour |
| 30 | | burden321 | 140 | Demi Vollering | Flanders |
| 30 | | edlll91 | 140 | Maike van der Duin | Flanders |
| 30 | | Salty-Level | 140 | Elisa Balsamo | Binda |
| 33 | | Joder-tio | 131 | Mavi Garcia | Flèche |
| 34 | | YourBeneluxOverlords | 125 | Annemiek van Vleuten | Giro Donne |
| 35 | | aidikay | 124 | Yara Kastelijn | Strade |
| 36 | | Divergee5 | 120 | Katarzyna Niewiadoma | TdF Femmes |
| 36 | | rjbman | 120 | Soraya Paladin | UAE Tour |
| 36 | | Thomas1VL | 120 | Demi Vollering | TdF Femmes |
| 39 | | Mattxps | 100 | Evita Muzic | Vuelta |
| 40 | | Robbenklopper | 96 | Romy Kasper | Roubaix |
| 41 | | arne-b | 87.5 | Demi Vollering | Liège |
| 41 | | baat | 87.5 | Demi Vollering | Liège |
| 43 | | Checktaschu | 73 | Antonia Niedermaier | Worlds ITT |
| 44 | | xxxsebr0koxx | 60 | Juliette Labous | Vuelta |
| 45 | | 2000ber | 56 | Blanka Vas | Burgos |
| 46 | | maurob1 | 54 | Marta Bastianelli | Omloop |
| 47 | | Norskov | 50 | Emma Norsgaard | Worlds ITT |
| 48 | | Miserable_Hour | 48 | Liane Lippert | Flèche |
| 48 | | unicornsandkittens | 48 | Lorena Wiebes | Omloop |
| 50 | | bassmanyoowan | 42 | Ashleigh Moolman-Pasio | Burgos |
| 51 | | frozahh | 35 | Demi Vollering | Burgos |
| 52 | | Stanyer | 33.7 | Pfeiffer Georgi | Strade |
| 53 | | Schnix | 32 | Esmee Peperkamp | UAE Tour |
| 54 | | ser-seaworth | 19.5 | Krista Doebel-Hickok | Cadel Evans |
| 55 | | TwistedWitch | 9.7 | Liane Lippert | Amstel |
| 56 | | BaconEggNCheeses | 4.7 | Annemiek van Vleuten | Flanders |
| 57 | | bw200 | 0 | Veronica Ewers | TdF Femmes |
| 57 | | sh545 | 0 | Caroline Baur | Down Under |
| 57 | | Wateroski | 0 | Veronica Ewers | TdF Femmes |
Back to TopSymbols
✬ Made their best pick in the latest race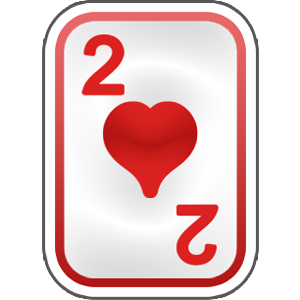 Saganth
Women's Single Rider Fantasy League 2023
Standings
Awarded to the player who scores
the most points from riders who finished second
during the season
More Information
Last updated on September 17, 2023 for the Tour de Romandie Féminin
| Rank | ↓↑ | User | Score | Picks |
| --- | --- | --- | --- | --- |
| 1 | ― | Thomas1VL | 269.3 | 4 |
| 2 | ― | RaylanGivens8 | 266 | 2 |
| 3 | ― | epi_counts | 236 | 2 |
| 4 | ― | KhaledHisham_22 | 217.7 | 3 |
| 5 | ― | Mjkittens | 196 | 2 |
| 6 | ↑ 19 | Positive_Ad2228 | 160 | 2 |
| 7 | ↓ 1 | fewfiet | 154.7 | 3 |
| 8 | ↓ 1 | burden321 | 140 | 1 |
| 8 | ↓ 1 | HalfRust | 140 | 1 |
| 8 | ↓ 1 | Salty-Level | 140 | 1 |
| 11 | ↓ 1 | BWallis17 | 125.3 | 2 |
| 12 | ↓ 1 | DorHarris | 122.7 | 2 |
| 13 | ✴ | Seabhac7 | 112 | 1 |
| 14 | ↓ 2 | Mattxps | 93.3 | 1 |
| 15 | ↓ 2 | Divergee5 | 80 | 2 |
| 16 | ↓ 2 | vrobrolf | 72 | 1 |
| 16 | ↓ 2 | Zeckesan | 72 | 1 |
| 18 | ↓ 2 | AwakenTheBacon_ | 68 | 2 |
| 19 | ↓ 2 | arne-b | 66.7 | 1 |
| 19 | ↓ 2 | baat | 66.7 | 1 |
| 19 | ↓ 2 | the_ginger27 | 66.7 | 1 |
| 22 | ↓ 2 | hossman3000 | 56 | 1 |
| 22 | ↓ 2 | iamczecksy | 56 | 1 |
| 22 | ↓ 2 | Judas_Bishop | 56 | 1 |
| 22 | ↓ 2 | mcrorigan | 56 | 1 |
| 22 | ↓ 2 | YourBeneluxOverlords | 56 | 1 |
| 27 | ↓ 2 | Miserable_Hour | 48 | 1 |
| 27 | ↓ 2 | unicornsandkittens | 48 | 1 |
| 29 | ↓ 1 | andytheciderman | 36 | 1 |
| 29 | ↓ 1 | bassmanyoowan | 36 | 1 |
| 29 | ↓ 1 | MrR2D | 36 | 1 |
| 32 | ↓ 1 | rjbman | 32 | 1 |
Back to TopSymbols
✴ Qualified for the leaderboard in the latest race
Lucky in love
Women's Single Rider Fantasy League 2023
Standings
Awarded to the player who scores
points in the most races
during the season
More Information
Last updated on September 17, 2023 for the Tour de Romandie Féminin
| Rank | | User | Successful Picks | Entries |
| --- | --- | --- | --- | --- |
| 1 | | ZBGT | 24 | 26 |
| 2 | | iamczecksy | 23 | 25 |
| 3 | | fewfiet | 22 | 26 |
| 4 | | MrR2D | 20 | 25 |
| 4 | | nahgoe16 | 20 | 25 |
| 6 | | MacJokic | 20 | 23 |
| 6 | | mcrorigan | 20 | 23 |
| 8 | | DorHarris | 20 | 22 |
| 9 | | burden321 | 20 | 21 |
| 10 | | RaylanGivens8 | 19 | 26 |
| 11 | | yellow52 | 19 | 25 |
| 12 | | AwakenTheBacon_ | 18 | 25 |
| 12 | | KhaledHisham_22 | 18 | 25 |
| 14 | | Positive_Ad2228 | 18 | 21 |
| 15 | | vrobrolf | 17 | 25 |
| 16 | | CudoLanda | 17 | 21 |
| 17 | | BWallis17 | 16 | 25 |
| 18 | | epi_counts | 16 | 23 |
| 19 | | aidikay | 16 | 21 |
| 20 | | Seabhac7 | 16 | 20 |
| 21 | | Judas_Bishop | 15 | 23 |
| 22 | | vbarrielle | 15 | 20 |
| 23 | | hossman3000 | 14 | 22 |
| 24 | | Zeckesan | 14 | 21 |
| 25 | | VeggieLegs21 | 14 | 19 |
| 26 | | YourBeneluxOverlords | 14 | 15 |
| 27 | | andytheciderman | 13 | 19 |
| 28 | | Mattxps | 13 | 18 |
| 29 | | Mjkittens | 13 | 17 |
| 30 | | Divergee5 | 12 | 20 |
| 31 | | rjbman | 12 | 18 |
| 32 | | Joder-tio | 11 | 21 |
| 33 | | Thomas1VL | 11 | 16 |
| 34 | | Salty-Level | 10 | 13 |
| 35 | | the_ginger27 | 9 | 10 |
| 36 | | edlll91 | 8 | 11 |
| 37 | | baat | 6 | 12 |
| 38 | | bassmanyoowan | 6 | 9 |
| 39 | | Schnix | 6 | 8 |
| 40 | | arne-b | 6 | 7 |
| 40 | | SoniMax | 6 | 7 |
| 42 | | HalfRust | 5 | 9 |
| 43 | | Miserable_Hour | 5 | 7 |
| 44 | | Robbenklopper | 4 | 6 |
| 45 | | Norskov | 3 | 5 |
| 46 | | frozahh | 3 | 4 |
| 47 | | ser-seaworth | 2 | 4 |
| 48 | ⍟ | Checktaschu | 2 | 2 |
| 48 | ⍟ | Lxnnox | 2 | 2 |
| 50 | | BaconEggNCheeses | 1 | 3 |
| 50 | | TwistedWitch | 1 | 3 |
| 50 | | unicornsandkittens | 1 | 3 |
| 53 | | 2000ber | 1 | 2 |
| 54 | ⍟ | maurob1 | 1 | 1 |
| 54 | ⍟ | Stanyer | 1 | 1 |
| 54 | ⍟ | xxxsebr0koxx | 1 | 1 |
| 57 | ⛒ | bw200 | 0 | 1 |
| 57 | ⛒ | sh545 | 0 | 1 |
| 57 | ⛒ | Wateroski | 0 | 1 |
Back to TopSymbols
⚘ Entered all races
⍟ Scored on all entries
⛒ SkunkedIn case of a tie...
The player who has made most picks wins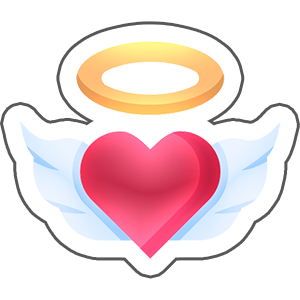 Love Struck
Women's Single Rider Fantasy League 2023
Standings
Awarded to the player who scores
the most points from one rider
during the season
More Information
Last updated on September 17, 2023 for the Tour de Romandie Féminin
Rank
↓↑
User
Score
Rider
Picks
1
―
DorHarris
1022.7
Uttrup Ludwig Cecilie
4
2
―
iamczecksy
894
Annemiek van Vleuten
8
3
―
Positive_Ad2228
893.6
Katarzyna Niewiadoma
10
4
↑ 1
mcrorigan
864.7
Elise Chabbey
12
5
↑ 3
fewfiet
848.2
Demi Vollering
9
6
↓ 2
KhaledHisham_22
759.7
Demi Vollering
6
7
↑ 2
Judas_Bishop
634
Erica Magnaldi
4
8
↓ 2
nahgoe16
589
Riejanne Markus
2
9
↓ 2
BWallis17
518.8
Juliette Labous
4
10
―
the_ginger27
433
Ashleigh Moolman-Pasio
3
11
―
AwakenTheBacon_
371.7
Annemiek van Vleuten
3
12
―
VeggieLegs21
363
Niamh Fisher-Black
3
13
―
YourBeneluxOverlords
317.2
Annemiek van Vleuten
4
14
―
vbarrielle
281.5
Evita Muzic
5
15
―
Mjkittens
281
Chloé Dygert
2
16
↑ 16
RaylanGivens8
258.5
Gaia Realini
2
17
↑ 13
ZBGT
246
Niamh Fisher-Black
2
18
↓ 2
arne-b
235.2
Demi Vollering
4
19
↓ 2
MacJokic
225
Gaia Realini
2
20
↓ 2
epi_counts
209
Christina Schweinberger
2
21
↓ 2
vrobrolf
207.8
Lotte Kopecky
4
22
↓ 2
burden321
204.5
Katarzyna Niewiadoma
3
23
↓ 2
Thomas1VL
181.1
Lotte Kopecky
3
24
↓ 2
aidikay
165
Lotte Kopecky
3
25
↓ 2
yellow52
164.5
Anna Henderson
3
26
↓ 2
hossman3000
156
Camilla Gasparrini Eleonora
2
26
↓ 1
Joder-tio
156
Mavi Garcia
3
28
↓ 2
baat
154.2
Demi Vollering
2
29
↓ 2
SoniMax
141.5
Pfeiffer Georgi
3
30
↓ 2
Zeckesan
139.5
Silvia Persico
3
31
↓ 2
Salty-Level
120
Lotte Kopecky
2
32
↓ 1
Seabhac7
110
Elise Chabbey
3
33
↑ 1
CudoLanda
85
Liane Lippert
2
34
↓ 1
Mattxps
80.2
Olivia Baril
2
35
―
MrR2D
71.3
Silvia Persico
3
36
―
Norskov
68
Emma Norsgaard
2
37
―
Divergee5
67.5
Liane Lippert
3
38
―
Miserable_Hour
64.7
Liane Lippert
2
39
―
andytheciderman
61.5
Evita Muzic
3
40
―